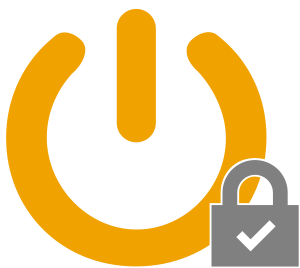 PRIVACY POLICY
Your privacy is important to us and we are committed to fully protect your personal information at all times. All online activities of MF are compliant with Swiss data protection and data security laws.
CONSENT
Please carefully read the following terms of use and information. By accessing the website of MF or using MF's services you agree to have read, understood and agreed to the terms listed below.
DATA SECURITY
Data security is a top priority for MF. We make every effort to process the relevant data securely at all times. We also ensures the same level of adherence to these (security) standards if any third parties are assigned with processing your data.
GOOGLE ANALYTICS
This website uses Google Analytics, a web analytics service provided by Google, Inc. ("Google"). Google Analytics uses "cookies", which are text files placed on your computer, to help the website analyze how users use the site. The information generated by the cookie about your use of the website (including your IP address) will be transmitted to and stored by Google on servers in the United States. Google will use this information for the purpose of evaluating your use of the website, compiling reports on website activity for website operators and providing other services relating to website activity and internet usage. Google may also transfer this information to third parties where required to do so by law, or where such third parties process the information on Google's behalf. Google will not associate your IP address with any other data held by Google. You may refuse the use of cookies by selecting the appropriate settings on your browser, however please note that if you do this you may not be able to use the full functionality of this website. By using this website, you consent to the processing of data about you by Google in the manner and for the purposes set out above.
Google Analytics privacy policy
COOKIES AND IP-ADRESSES
We collect information regarding the usage of this website (e.g. unique page impressions, average duration of visit) in order to constantly improve and personalize this website. Cookies are small files which are sent to your browser by the accessed website. It contains information, like language and other settings from your last visit. Cookies never contain any personal data such as credit card information. You may opt out of the advantages of using personal cookies. Access to some services might be restricted if you disable cookies. Most modern browsers are configured to automatically accept cookies.
Types of cookies used by google
An IP address is a number, which is assigned to your computer automatically when surfing the internet. It makes devices addressable and therefore reachable. To ensure anonymization of IP addresses, we use an extension of the Google Analytics Code which masks the last 8 bits of your IP address and therefore anonymizes your IP.
Please note, this website uses Google Analytics with the IP masking extension. IP addresses are only processed in a masked state and are not linkable to a person.
ACCESS TO YOUR RECORDS
According to article 8 of the Swiss data protection law, every individual may ask for full disclosure of all saved and processed personal data by the proprietor of the data collection. This disclosure request needs to be transmitted in writing. Please note that such disclosure will only be provided to the account holder. Furthermore; you are entitled to request full disclosure, amendment or deletion of your personal data stored at MF free of charge. Such amendment and deletion requests will only be processed if they originate from the account holder.
Please use the following forms:
MF Group
Data protection agent
PO Box 336
CH-9004 St. Gallen
DISCLAIMER
Under no circumstances shall MF be liable for any direct or indirect loss or damage resulting from the access to or the usage of its websites or services.